After you've logged into the CMS you will be taken to the editor home screen. The sidebar to the left is where you can find and create different types of content/pages for your website.
Sidebar Sections:
Publishing:
This is where you can publish your changes from the draft website to the live website.
Settings:
Within this section you can change themes, adjust and modify the current theme, navigation options, and access search engine optimization options (e.g. for Google ranking)
Pages:
This is where you can add and modify pages for your website.
Articles:
Create and manage a collection of articles/guides/resources for your website.
News:
Create and manage a collection of news articles and categories.
People:
Manage staff profiles and article/news authors
Editing web pages
From the home screen navigate to the 'Web Pages' section and open, or create a page. The CMS editor will then load a visual editor that shows a editing sidebar on the left of the screen, and a preview of the saved page to the right.
Example: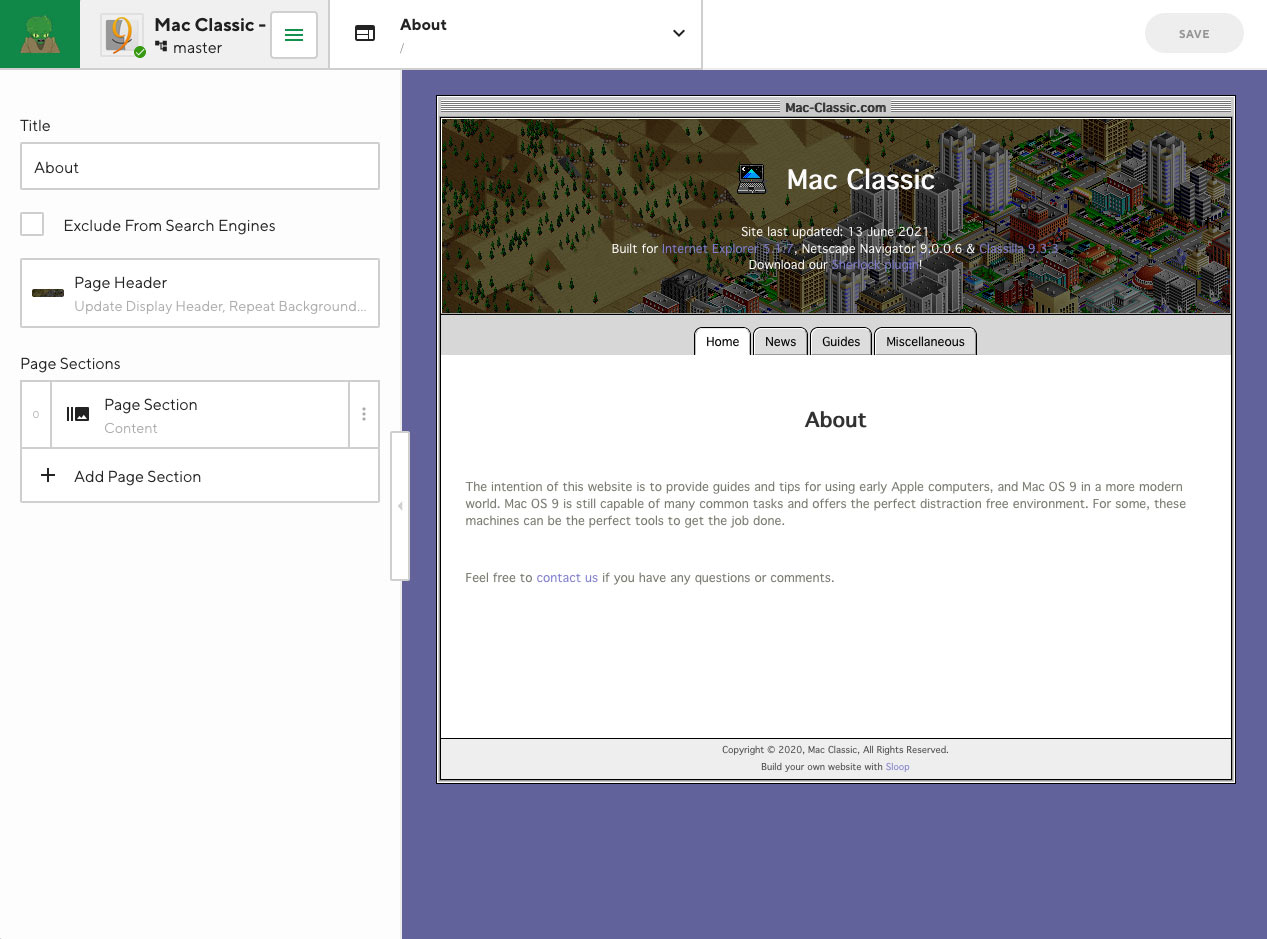 Editor Sidebar
The editing sidebar is broken into two sections: Page Header, and Page Sections.
Page Header
The Page Header contains options for editing the header (top) section of the page. This includes options for adding an image, text, logo, and for enabling or disabling it.
Page Sections
Page sections contain the content for your web page. They provide an easy way to split and identify blocks of content. Create a page section to start adding components.
Within a Page Section you can start adding components or adding custom modifications. When adding components you can select from the component library any number of items you would like to use. Once you've selected a component you will be taken to it within the sidebar where you can start filling in content.
When you're happy with the content you've added, click the save button at the top right of the screen. The CMS will save your changes and rebuild the website. The page will reload and you will see them in the preview section.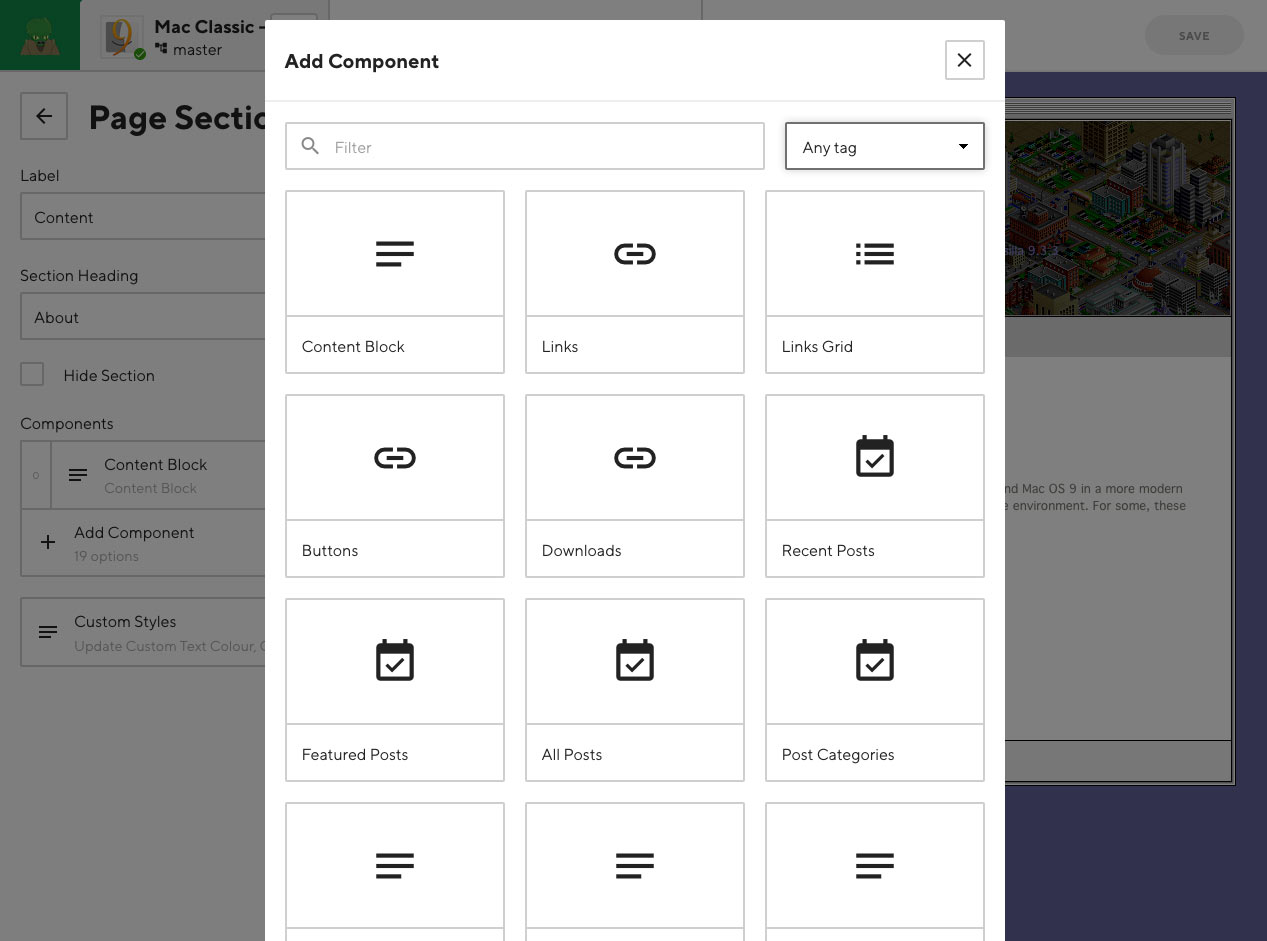 Publishing Changes
When you're happy with the edits, or new content you've added you will need to publish them to the live website. Go back to the 'Home' view and from the sidebar on the left, open the 'Publishing' section. Click the publish button twice to copy changes to the live website.